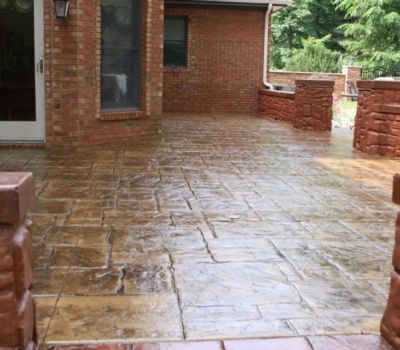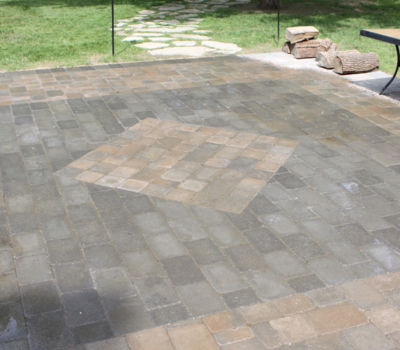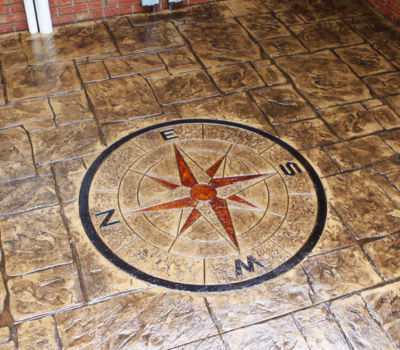 Looking for a new driveway, patio or walkway for your property? Does your existing concrete driveway, walkway or patio suffer from cracks, chips or sinking?
The experienced concrete technicians at D&M Services specialize in creating new and replacement concrete surfaces without breaking the bank. Our trained professionals guarantee quality materials, reliable workmanship and competitive pricing for any size residential project. 
Traditional and stamped concrete offer many benefits and both serve as great option for floors, patios, walkways, decks and driveways. Traditional concrete stays strong throughout its lifespan, acting as a highly durable surface despite the harsh outdoor elements in Michigan. When the government paves highways and builds bridges, they use traditional concrete. Since traditional concrete pours into almost any form, those looking for unique shapes and designs that deviate from the norm find it as one of the best substances for their creative projects. 
Ready to impress your neighbors and inject some excitement into your backyard with our unlimited options of beautiful, low maintenance and durable stamped concrete?
Natural stone and pavers offer beautiful options for your home but often cost more to purchase and maintain. Due to uneven thickness and irregular shapes of natural stone, labor costs are higher for proper installation. Pavers mimic the look of the natural stone and come in a variety of different colors and designs. Similar to natural stone, the price of pavers increases to avoid shifting, breakage and allow for proper installation.
Stamped concrete offers benefits that natural stone and pavers do not, such as better water runoff and shedding away from your house. If you hate pulling weeds from the cracks in the concrete, you won't find weeds between stamped concrete pavers and stone. Stamped concrete also allows you to customize your colors and textures which is unavailable for stone and pavers.
For more information on traditional and stamped concrete from the experts at D&M Services, please contact us here or call us directly at 810.653.7669.