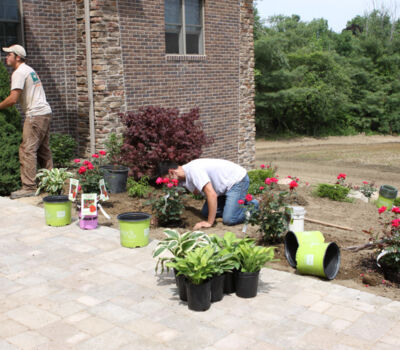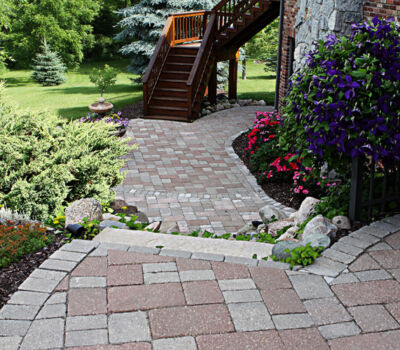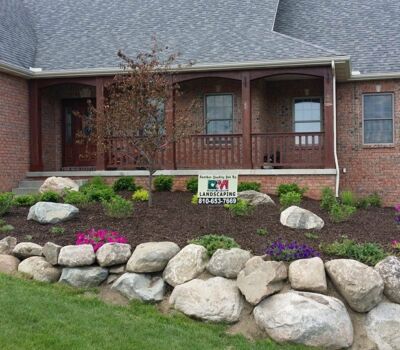 Our professional landscaping services exist to transform your home or business into a beautiful and functional property that impresses visitors.
Each and every one of D&M Service's landscaping offerings are performed to the highest standard for any residential or commercial space. Whether creating a beautiful landscape for curb appeal or performing general maintenance, our professionals do it all.
Create a landscape that you're proud of with help from our skilled technicians. D&M Services continues to be known for offering a wide range of professional solutions — supported by exceptional customer service.
Our landscaping services include:
Professional Landscaping Services
Our professional landscaping services make your home or business look beautiful. D&M Services designs inspiring outdoor spaces and creates exactly what you've always had in mind. Learn more about professional landscaping here.
Hardscaping is an incredible way to add brick, stone, rock and more to create an amazing landscape design. Whether it be a brick patio, a stone walkway or an entire outdoor space — our trained landscape designers create it for you. Learn more about hardscaping here.
Whether you're looking to clear land for a driveway, a garage, a barn or an entire piece of land – our excavation services complete any size job. Our excavation equipment handles both large and small projects, so no matter what job you have for us we can handle it. Learn more about excavation services here.
Hydroseeding is the fastest and easiest way to seed a lawn. It promotes quick germination and inhibits soil erosion. It is also a cost effective alternative to sod. Learn more about hydroseeding here.
Mulching is an effective form of weed control and is one of the best treatments you can use to protect the health and beauty of your landscape. Let our professionals help you design the perfect landscaping utilizing mulch. Learn more about mulch here.
For pesky Michigan winters, we offer snow plowing, snow removal and salting for homes and businesses. D&M Services has several trucks and tractors, so no job is too big or small. Learn more about snow and ice management here.
Our customized irrigation systems are sustainable, designed to lower the amount of water runoff while incorporating excellent drainage and maximizing water retention. Our residential and commercial solutions are effective, state of the art, and eco-friendly. Learn more about irrigation systems here.
Tired of the inconsistent growth on your lawn? Whether you are changing grass types, have new construction, or your lawn needs patching –– installing new sod is the quickest way to have a lush yard. D&M Services has the experience and knowledge to install sod properly. Learn more about sod installation here.
With 25 years of experience in a wide range of services for residential and commercial customers, we turn any landscaping project you can  imagine to reality.
For more information on professional landscaping services from the experts at D&M Services, please contact us here or call us directly at 810.653.7669.